Callie the Wonder Cat
Far too psycho to write today, but here's the cat looking at a skunk eating all the birdseed. Enjoy!
Building fires is still a thing here. Callie the Wonder Cat is no dummy, although she'll sit there sometimes when the Ashley's cold. Cargo cult cat voodoo: if I lie here, heat will come. Oh that Ashley. I used to read the original Whole Earth Catalog when I was plotting my escape to northwest Arkansas. [...]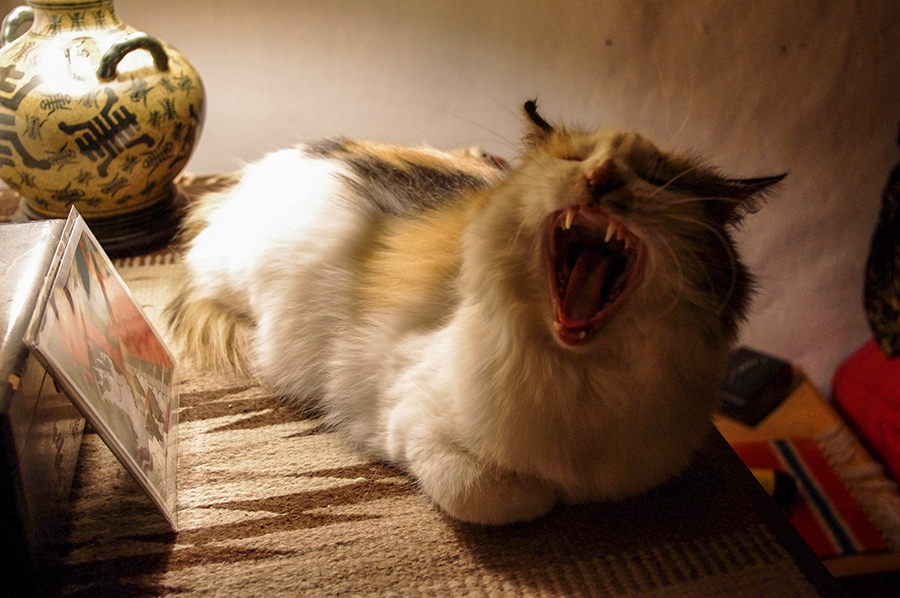 FYI: I've been dealing with a mouse tonight, so I decided to post this edited chapter from my Taos Soul book. Same cat now, just not as deadly. – JHF "AAAGHH!" she screamed. "Are you okay?" I shouted from the bathroom. (I was not in a position to render assistance.) "Yes… but THERE'S A MOUSE [...]
See the most perfect old cat sitting in the sun. She is always in the sun. See the photons and the ultraviolet radiation keeping her alive. You know what that means, don't you. She is of this space and it sustains her. One with the old adobe where the kitchen plaster fell down Monday, one [...]
For behold! From deep inside the dried mud cave with windows—look how thick the wall is in the doorway—a brief report on July at seven thousand feet. The cat, you see, has been outside, where it's a little over ninety. Not inside these old adobe walls, however, and that is where she rests. The cracks [...]
Sign up for JHF✫NEWS (new book notices), get a FREE EBOOK!