---
I'd been having nightly dreams I couldn't recall but somehow woke up happy. It was the strangest thing considering how overwhelmed I often felt when "dealing" with my life. And then I had one where she told me just to let it all unfold… – JHF
---
OH NO, NOT THAT! I thought about it half a second, turned right on US 160 in Fort Garland, Colorado and pulled off onto the shoulder. Stunned and shaking, ready to die, I glanced behind me at the empty seat. Eighty miles from Taos and I'd forgotten the bouzouki. A whole week spent getting ready for the trip. My brilliant plan to play it at the gravesite 1,000 miles away in Iowa. The car had been ready for days. Best packing job I ever did. I'd even gotten out the case and set it right behind the instrument, bragged to my pro musician friends, and told the whole damn world.
Kathy used to sit and listen to me improvise. More and more as days dissolved and there was less that she could do. She always smiled and paid attention. (Real musicians rule.) After she died it took a long time to make arrangements for the stone. A year later I buried her ashes next to her parents in Keota, Iowa on a cold wet day in April, vowing to come back every year to visit. This past April ('23) I simply couldn't face it. Summer came and mostly went. I was worried about expenses and the car and whether I could still do 600 miles a day all by myself. The worst thing would have been to wait until it got too cold but I was hoping for a sign, and then I thought about the music. Suddenly I was happy and excited. I restrung the bouzouki, arranged for sister Mary to come from Arizona to house-sit, got shiny new lug nuts for the Vibe, and made my reservations. With one insane exception, my best-planned trip was underway. There was plenty of food for four whole days. And now the old fool sat beside the road with blinkers on while traffic streamed by heading for La Veta Pass like we'd done together all the time for over 20 years…
I could have gone back for the bouzouki. But driving hours in the dark on back roads in Kansas at the end of a longer 760 mile first day or wrecking all my reservations, blowing up the trip? My sister was already ensconced in Llano Quemado. The weather was clearing. The engine ran like wolves on meth screaming up the grades at 5,000 rpm in 3rd. The goddamn tank was full. I felt I'd let us down the worst way possible, but even here there had to be a purpose. Grateful no one else could see inside my head, I eased back onto the pavement and lit out for the pass as real men do.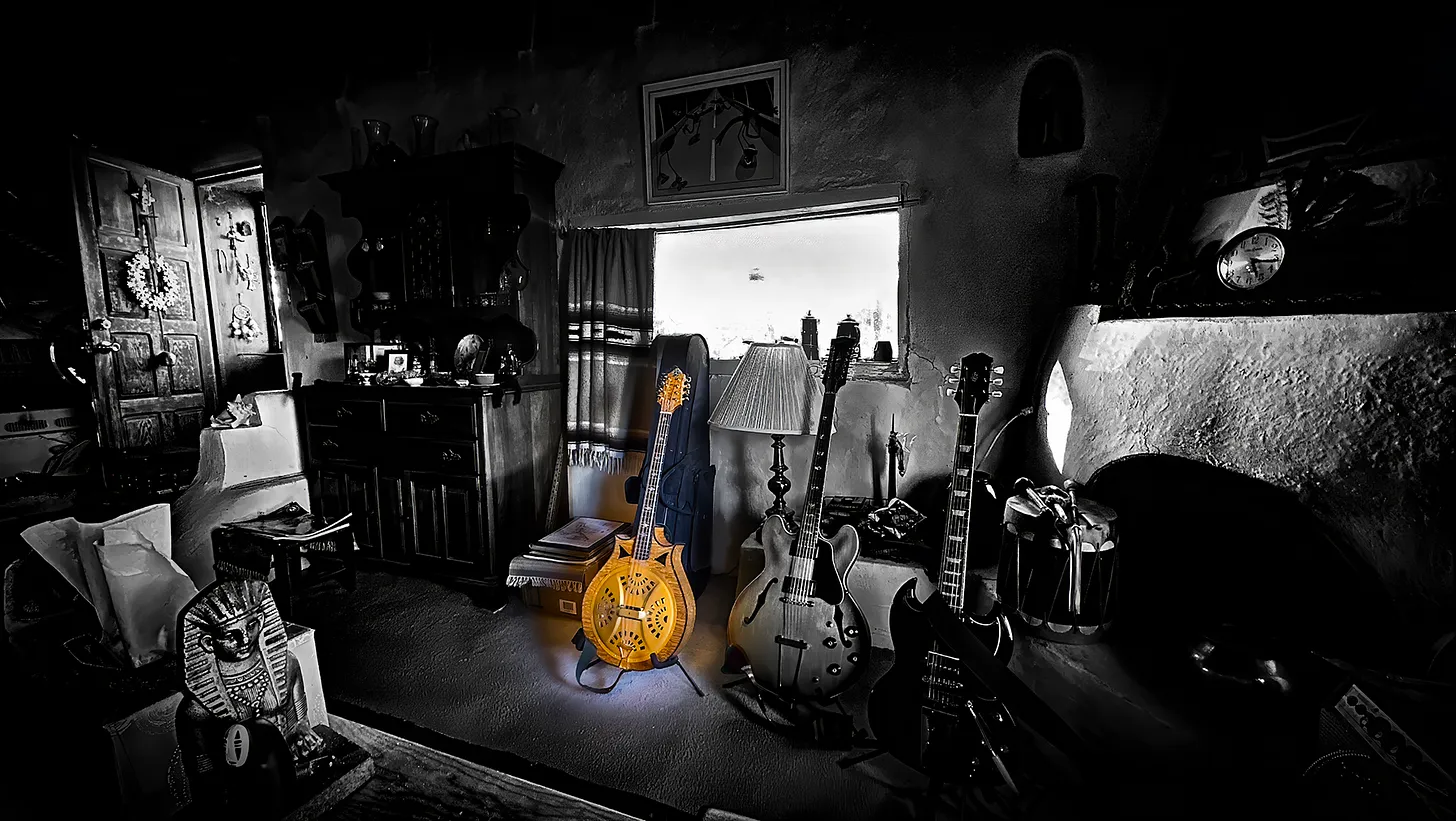 Just. Didn't. Grab. It.