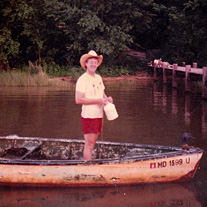 "Quiet!" she hushed, raising an index finger to her lips and cocking her head. She meant it, so I shut up.
Seconds passed. "What is it?" I asked softly.
"Like something outside, a wild animal, coyotes howling or something," she replied, still searching for a match.
Personally, I didn't wonder. It's hard to hear through thick adobe walls, or masonry ones either, like in the small bathroom where we stood. Coyotes come by all the time, too, and their yelps are quite distinctive. I couldn't make out anything, which wasn't a surprise, but all at once, she nailed it:
"It was the toilet!"
Oh yeah. The ancient mechanism never quite shuts off sometimes, and then it "sings," a quiet, humming, high-pitched whine that falls and rises. With a little luck, you can make it go away by slapping the side of the tank. I could see how the sound might be mistaken for a howling beast some miles away, rattled down arroyos and carried by the wind. But this was just a 40-year-old calcified convenience, our own coyote toilet of the numbered days.
I have permission from the landlady in Pennsylvania to replace it whenever Gilbert the Magic Plumber thinks we should, which is pretty much right now. But Gilbert's ministrations are something to be savored. I can do nothing else when he's on the scene, nor would I wish to. So the timing must be right: the job will take all afternoon.
I should be used to this by now. There's a rightness to living this way that I appreciate most deeply. If only I weren't so impatient to make up for lost time.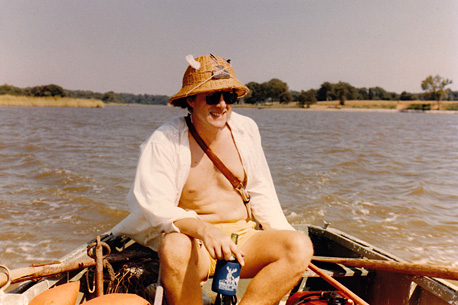 In Arizona recently, my sister sorted through hundreds of photographs she'd stashed at our mother's old doublewide in the desert. Some of them were of my wife and me, taken on visits to Tucson I can't even remember, back in the early days when we'd drive all the way from Maryland. I looked impossibly young. Utterly, impossibly, very handsomely young. As is usual with me, I spoke the first thought that came into my head:
"Oh, squandered youth!"
Which was revealing, I thought. Too much so, in fact, so I immediately dissembled and moved on. Can't have any of that.
Besides, it was in fact not squandered but magnificent! Even if I wasn't rich or famous, even though I ricocheted from adventure to crisis all the time, and despite my lack of focus, understanding, or respect, I did nearly everything I wanted. We'd go skinny-dipping on a pristine beach and had sex almost every day. I sailed up and down the river. She practiced on her baby grand on warm, humid nights with the windows open. Someone had a party every couple of weeks. There was lust like mildew over everything. We ate corn, crabs, strawberries, and tomatoes. I played loud guitar, built boats and sculptures, cast bronze cat skulls, painted, went exploring, and occasionally worked.
We took all kinds of trips. Early on, we drove her old VW to Mexico and back. While our friends picked out new furniture, we hocked everything to go to Europe on sabbatical. Sometimes we jumped in the car after her last class to drive 90 miles across the bay to go to D.C. for a movie or just to visit Bloomingdale's for kicks. I'd have tequila from a flask, get high, and drive back listening to the stereo in the wee hours of the morning while she sat there with the map light on, finishing her lesson plans—over the Bay Bridge in the moonlight, hardly any traffic once we reached the Eastern Shore.
Squandered??? HELL, NO!
Just easy to forget in the rarefied imprisonment of approaching doom. I have focus now but look like hell. I feel all right but think I know the score, and so I hurry—rush about inside—leaving no damn room for glory or the magic plumber, much less the wilderness that beckons just outside the door, and all the ships lined up, waiting to come in…
The old porcelain howls of fur and footprints in the night. I will have to trust in magic and go home.